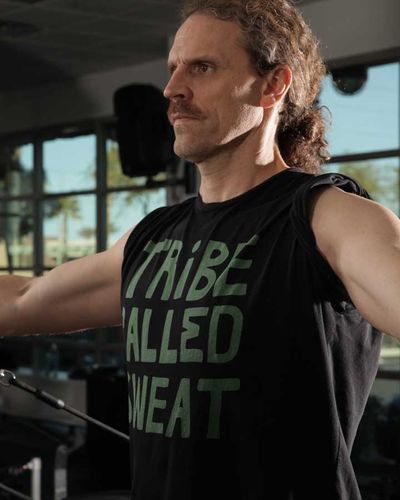 Travis
I'm a life-long athlete that grew up playing football, basketball, baseball, golf, tennis, and anything else I could find to play. I earned a full football scholarship to Wake Forest University, where I played wide receiver, won the 1992 Independence Bowl against the Oregon Ducks, and was voted a captain my senior year.
I'm now an actor and writer, who has been in many TV shows and movies, including "Justified," Westworld," and "Danny Collins," alongside Al Pacino.
My philosophy of exercise and life: Make your body a PRIORITY! Stay consistent. Be diligent. Make your exercise routine a HABIT! SET GOALS, WORK TO ACCOMPLISH THOSE GOALS, KEEP TABS, AND NEVER, NEVER, NEVER GIVE UP!! Oh, yeah... Have some damn fun!